They tell you to craft a USP … a unique selling proposition.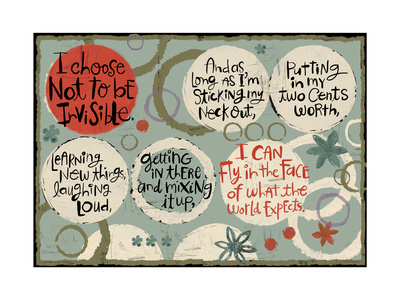 Why vs. What

They say it defines what you do, almost who you are. Whoever "they" are, you struggle with pulling that USP together, hoping it will, indeed, define what you do.
But why you do it is much more important. You can easily get to the "what" if you understand the "why." And why you do what you do is contained — lock, stock, and barrel — in your unique self proposition. Yes, a personal mission statement that is less about the work you love and more about why you do the work you love.
Just to be clear, I'm not discounting the creation and use of a traditional unique selling proposition. Any entrepreneur or freelancer has to have one and follow it. But today, as I thought about being a technologist and why I do what I do, I realized that the USP acronym fits in a very personal way.
Personal USP
Without further ado, here's my U.S.P, presented in the context of being married to the work I love.
Love
Love the work I do and the marriage between technology and small business.
Honor
Honor the ideas, inspirations, and implementations of small business owners, entrepreneurs, freelancers … all over the world. Honor the innovation and sheer insurmountable passion of those who create what small business consumes.
Obey
Obey the creative need and the technologist's call upon my everything.
Obey the need to put into motion what I know, the desire to solve problems alongside entrepreneurs, and the free spirit that allows me to do it the way I want to.
Happily married for over 25 years!
Before you go, here are some resources on creating your own unique selling proposition for your small business or freelance services. (You'll have to do the "unique self proposition" thing on your own … they don't cover that!)
Resources for creating a "unique selling proposition"
Definition of unique selling proposition from the Small Business Encyclopedia
Ad and television giant, Rosser Reeves is credited with thought leadership on USP
10 Examples of Killer Unique Selling Propositions on the Web
Discussion of USP at The Economist
3 Tips from Small Business Coach Theresa Delgado
What's your Unique Self Proposition?
Share what's on your mind in the comments below. Thanks for reading!
Link to this page:



SPECIAL NOTICE
If your unique self proposition includes increasing your giving for the upcoming holiday season, please consider budgeting a portion of it to help my friends at GrowMap.com save the horses.
Details in her recent post about current, (heart)breaking situation.
This is most important for animal lovers, horse lovers, and equestrians — but giving is good for any worthy cause. Thanks for letting me duck in here and add this appeal.
Founder and editor of the blog here at LBCO. Thanks for reading, sharing, commenting and visiting. See you next time.
Latest posts by Vernessa Taylor (see all)