Are They Keeping You From Being Found in Directories or Blog Search Engines?





The Mayflower Compact, signed into law in 1620, was, in essence a social contract in which the New World settlers consented to follow the compact's rules and regulations for the sake of survival. 1History in the making! The Mayflower Compact via Wikipedia
Much like the Mayflower Compact, inclusion into some directories is decided by a minority and done by the hands of unpaid staff through a process that seems obscure, antiquated, and unfair. Indeed, DMOZ, also known as the Open Directory Project (ODP), bases the entire directory upon its Social Contract with the Web Community.
Are There Any Good Reasons To List Your Website or Blog in Directories or Blogging Search Engines?
I've been spending some time increasing my understanding of local search as a serious strategy for businesses of all kinds. (In no way am I an SEO expert — don't aspire to be one, either — but I do want to know enough to perform certain services while engaging experts for others.)
With this in mind, I've started revisiting the idea of submitting websites and blogs to a wide range of directories — not just local search directories. But I'm wondering about the effectiveness of this activity. I'm on a fact finding mission and if you have any experience to share, please have your say in the comments area.
Obscure and Antiquated?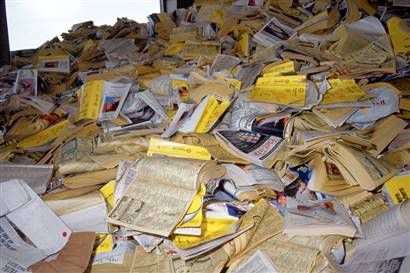 There was a time when getting listed in all the directories was all the rage.
The process was so arduous, specialized software hit the market to make the process as painless as possible. (The price of the software is what really hurt.) The services of those who claimed SEO knowledge were largely ignored primarily because of the low quality directories they tended to hawk.
Although it has become fashionable to gleefully proclaim, "Google is taking over the world!" the truth is there are thousands upon thousands of places to do research and find information relevant to our goals and aspirations. Search engines — as we know them — are only a fraction of those tools.
The benefits of being listed, and subsequently found, in some of those places, namely directories, is one reason directories remain a hotly debated topic.
DMOZ, The Open Directory Project
The Open Directory Project (ODP) is the most comprehensive human edited directory of the Web, compiled by a vast global community of volunteer editors. . . . The ODP powers core directory services for some the most popular portals and search engines on the Web, including AOL Search, Netscape Search, Google, Lycos, and HotBot, and hundreds of others.
The Open Directory Project has an Alexa Ranking of 473. 2The Open Directory Project had an Alexa Ranking of 473 on the day I checked, May 8, 2011. That means a backlink from it is worth its weight in virtual gold. But trying to get that listing (which is about the only way you'll get that backlink) is the subject of conflicting views and opinions.
Phil Craven sheds some light on its usefulness as a tool for the average website owner:
Not many people actually use DMOZ for searches in the same way that Yahoo! is used, so the directory itself is of little value in generating traffic. However, its data can be freely downloaded, and any website, however small, can use it. One not so small website that downloads and uses DMOZ's data is Google. In fact, Google's directory is nothing less than the downloaded DMOZ directory. 3Phil Craven, Web Workshop
That quote was from a little while ago. Of course, Google is much more now, but . . . their original press release did, in fact lay, out the weight they were giving to the Open Directory Project. 4Google's original March 2000 Press Release: Google Extends Award-Winning Search Service with Addition of Netscape's Open Directory Project. New Google Directory Significantly Enhances Search and Browsing Performance with Broader Access to Web-Based Information, Website Ranking, and Improved Search Within Categories. )
Some recent thoughts from other webmasters, designers, bloggers, and small business owners . . .
Highly respected in the area of small business marketing and local search directory strategies, 2009, GrowMap weighed in on the DMOZ question in DMOZ Now Largely a Waste of Time and concluded just what the title says.
On the day I was writing and researching this article, the Professor points to the continuing conversations raging (yes raging!) around DMOZ 5The Professor points to the allegations of corruption in DMOZ practices and Google's continued use of it. 6From Google's Webmasters Forum, Why is Google Still Using DMOZ?, August 2009.
Of course, DMOZ is not the only directory out there. Many free and pay-for-submission directories exist. Too many of them are stale, out of date, not well maintained, and (thereby) filled with categories that are of little use to anyone. Though not quite meeting the fate of our formerly trusted Yellow Pages, some of them don't seem far behind.
The usefulness of including directories — of any type — in the mix generates a mixed bag of opinions. Some of the opinions are positive; some thoughts are at least leaning towards revisiting this strategy.
A Strategy That Still Works?
Scotland-based Shaun Anderson, SEO consultant at Hobo Web, conducted what he calls a "false positive" experiment in answer to his SEO peers who say "directory submissions don't work anymore." He set off a lively discussion as noted by the excerpted comments. 7Scotland-based Shaun Anderson, SEO consultant at Hobo Web, conducted what he calls a "false positive" experiment in answer to his SEO peers who say "directory submissions don't work anymore." He shares his finding in Is This Proof Directory Submission Still Works?, January 24, 2011
"I haven't submitted any websites to any directories for years now; maybe time to review the strategy." — Gene Munro
"I've never dropped directory submissions for my clients, every month while link building for them I add a few directory submissions to the blend." — SEO Bedford
"It proves that directory links count at least a little…" — Trade Show Booths
"Of course links from authoritative sites are most important and we are working on that. In the meantime, I've considered directory submissions, article submissions and social bookmarking." 8Forum question: Which links will be better?.
Free Directories or Paid Submissions?
Most of the non-academic, free directories I encountered were garbage, moldy, antiquated, spammified, and long forgotten. Keep in mind, I only performed a cursory search. If there are any useful free directories out there, I hope the maintainers are paying attention to:
Freshness of the directory
Quality of the sites included
Relevance to your business focus
Otherwise, what's the point?
Given what I initially saw, I moved on to see if paid directories seemed to be in better shape. (Again, the free directories I'm speaking of are not the academic, scientific, or specialized research type, which are generally up-to-date, searchable, and sensibly organized.)
Unfair Advantage: Just Pay-To-Play
At first glance you sometimes can't tell whether a directory is free or if you have to pay a fee to have your website included. There is one paid listing directory that holds a sponsorship spot on the ComLuv site. I've probably seen it 50 times but never visited the site until I began working on this article. Actually, I thought it was a free directory.
After my short-lived experience with the other awful free directories, I hadn't planned to bother looking at it. But, after remembering it (and giving weight to the fact that it was listed on my beloved ComLuv), I reconsidered. And I'm glad I did!
It has all the good features listed above, a pleasing interface, and a blog. Some of the other directories I visited could take a lesson from this one!
Up-to-date?
You'll probably agree that anything that incorporates all the most popular social media avenues can be considered up to date.
The few websites I checked from various categories were of decent quality, meaning no spammy crapola. They had up-to-date business communications and all seemed to be going concerns. These were not overwhelmingly "blogs" (but the websites might have included a blog component).
Directory Journal (dirjournal.com) is a paid submission website directory, so you'll have to pay if you want to be listed here. I wouldn't consider it a blog search engine as its biggest focus is on being a well-maintained, mostly traditional directory.
UPDATE & DISCLOSURE: May 2013 This article was written almost exactly 2 years ago. At that time I didn't have any affiliation or relationship with Directory Journal or its principals. As of the beginning of this month, I've been engaged by DirJournal.com to perform writing services for the directory and associated blogs.
Blog Search Engines
If the site you submit is a blog … or a blog resource … and the site does not contain illegal content, then it should have no problem getting approved. However, we frown upon submissions that lead to splash/welcome pages, site under construction pages, password protected blogs, spam blogs containing self-promoting links and blogs which contain very little content. The editors have the final decision on approval/rejection of a submission.
I don't know when they appeared on the scene exactly, but blog directories and blog search engines slipped right in between article submission sites and traditional website directories.
The traditional article submission directories (like EzineArticles) mainly exist so others can reprint (and therefore spread) your writings. Then there are what I call social writing sites, as well as a new crop of guest posting sites.
They can be considered pseudo-blog directories or blogging search engines of sorts — but not really.
~ People don't tend to reprint articles from them.
~ While they can be searched, people don't tend to visit them to search for articles.
But they do get read, voted on, and commented on.
Back to the point . . .
I wanted to know about the "traditional" type of blog search directories. With a little hunting, I came across Blogarama (blogarama.com).
Once again, the key question is, how up to date is the information contained within these blog search directories? And do the categories listing the blogs make any sense at all?
Find Anything Useful?
Yes, as a matter of fact, I did find some worthwhile listings in a few categories. There were up-to-date blogs included within the categories on topics such as alternative energy and green sites, family finances (not just credit repair drivel), parenting, and small business metrics.
Search. Categories. Rated.
A search on "social media" yielded Nodal Bits (nodalbits.com / @NodalBits) with current articles including the much-discussed photo released from the White House Situation Room and an article on how to do screen grabs from an Android smartphone. (Ironically, Nodal Bits is a blog about SEO!)
I did another search, this time on "Linux," which yielded Foogazi (foogazi.com) with a recent write-up on OpenSSH tricks and using the SSH fuse filesystem.
Clicking around in the categories, I selected the Green ~ Alternative Energy area to check out the kinds of blogs that would find listing there beneficial. Coming upon Green Home (greenmi.net / @greenrglobe), I clicked through to the website and was pleased to see it was an excellent resource on the topic.
Finally, I hit the aggregated Popular Category just to see . . . One of the sites that looked interesting was The Canadian Profiteer(canadianprofiteer.com) which turns out to be … not about internet marketing (!) … about banks, mortgages, retirement, and real estate, to name a few of their finance-related topics. A current headline (dated within the last 30 days) featured news-worthy items like Best Buy Customers Hit by Data Breach.
Nothing obscure or antiquated here! It appears that inclusion in some of the blog search engine directories could be a good thing, even if you have to pay for it.
The final section below gets us to where I started from . . .
What About Technorati's Blog Search Engine?
Popularity has its place, but that as the primary metric defeats the time and effort put into pseudo-scientific "algorithms."
I didn't tell you this at the onset. This is where I started: trying to decide if Technorati held any usefulness for my clients or me.
Technorati was listed as one of the big boys, a new kid on the block you wanted to get to know. It was so popular, the earlier versions of WordPress used it to deliver the Incoming Links section of the Dashboard. But as Google gained muscle in the blog searching arena, Technorati was ousted from the dashboard, being replaced by Google Blog Search. 9Technorati removed from WordPress dashboard. Incoming links replaced in WordPress 2.3 – Software Development forum discussion at TechArena . WordPress.org forum member raises question, "When did wordpress switch to google for incoming links?"
A few observations:
There's a lot of useless, pointless, popularity-based drivel
On the flip side — with a little digging — you can find some excellent blogs
The really huge sites sit at the top, leaving no room for the type of sites you might want to visit on an every-few-days basis, which makes it hard to discover what you would be interested in.
They ask you to "claim" your site, write a post just for them, list a weird token ( like 4CV865JYU2NQ ) somewhere on the page — just to be listed.
It's still awfully popular but David declares, Buggy Technorati is practically useless and Annie Wallace, writing for Orphic Pixel, showcases what she calls some of the Worst Blogs Online & Why Technorati Likes Them.
I still don't know if it is useful or not. We'll see.
Next Steps
I like the erudite manner in which SEO Design Solutions sums this up (which is really a fitting introduction to the entire topic):
Traditional link directories were originally intended as a resource (before the onset of search engines) and at one time did hold a significant purpose to provide additional visitors to your website. … Even though things have moved on from using directories for traffic, they can still pack a wallop of link equity if targeted properly (using a drip down approach). — SEO Design Solutions 10From Part 2 of the SEO Design Solutions tutorial, SEO Best Practices: Search Engine Marketing & Promotion>/a>, June 2010.
I plan to revisit this topic somewhere down the road.
For now, I'll continue to concentrate on getting acquainted with the many excellent local search directories available to small businesses. I'll let you know when I've been found.
What's Your Take On Using Directories?
Please share your opinion and experiences.
Which directories do you find useful?
Do you ever visit directories in search of blogs or websites?
Have you gone the Local Search route?
Ever pay for submission? Did that bring results?
Resources
Background on Open Directory Project (DMOZ) from Wikipedia
Google Blog Search Ping Engine
Ice Rocket Blog Search Engine :: A blog about Finding Great Directories
Image Credits
Photographic Reproduction of Signing the Mayflower Compact 11Image: Photographic Reproduction of Signing the Mayflower Compact in 1620 by Jean Leon Gerome Ferris (1863–1930), Public domain, via Wikimedia Commons (enhancements by Author) ~ RIP (Rest In Peace) Yellow Pages 12Image: RIP (Rest In Peace) Yellow Pages from the Branded Web Solutions Photobucket Collection, Internet Marketing. ~ Rusty Bricks 13This Flickr image led me to Phil Craven's page (Thanks RustyBricks!)
Founder and editor of the blog here at LBCO. Thanks for reading, sharing, commenting and visiting. See you next time.
Latest posts by Vernessa Taylor (see all)
| | | |
| --- | --- | --- |
| 1. | ↩ | History in the making! The Mayflower Compact via Wikipedia |
| 2. | ↩ | The Open Directory Project had an Alexa Ranking of 473 on the day I checked, May 8, 2011. |
| 3. | ↩ | Phil Craven, Web Workshop |
| 4. | ↩ | Google's original March 2000 Press Release: Google Extends Award-Winning Search Service with Addition of Netscape's Open Directory Project. New Google Directory Significantly Enhances Search and Browsing Performance with Broader Access to Web-Based Information, Website Ranking, and Improved Search Within Categories. |
| 5. | ↩ | The Professor points to the allegations of corruption in DMOZ practices |
| 6. | ↩ | From Google's Webmasters Forum, Why is Google Still Using DMOZ?, August 2009. |
| 7. | ↩ | Scotland-based Shaun Anderson, SEO consultant at Hobo Web, conducted what he calls a "false positive" experiment in answer to his SEO peers who say "directory submissions don't work anymore." He shares his finding in Is This Proof Directory Submission Still Works?, January 24, 2011 |
| 8. | ↩ | Forum question: Which links will be better?. |
| 9. | ↩ | Technorati removed from WordPress dashboard. Incoming links replaced in WordPress 2.3 – Software Development forum discussion at TechArena . WordPress.org forum member raises question, "When did wordpress switch to google for incoming links?" |
| 10. | ↩ | From Part 2 of the SEO Design Solutions tutorial, SEO Best Practices: Search Engine Marketing & Promotion>/a>, June 2010. |
| 11. | ↩ | Image: Photographic Reproduction of Signing the Mayflower Compact in 1620 by Jean Leon Gerome Ferris (1863–1930), Public domain, via Wikimedia Commons (enhancements by Author) |
| 12. | ↩ | Image: RIP (Rest In Peace) Yellow Pages from the Branded Web Solutions Photobucket Collection, Internet Marketing. |
| 13. | ↩ | This Flickr image led me to Phil Craven's page (Thanks RustyBricks!) |